Volunteering at OPB
Interested in volunteering at OPB? Find out more about our individual volunteer opportunities or about bringing in a group of volunteers to help answer phones and sign up members during our membership drives.
Individuals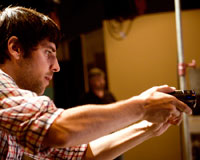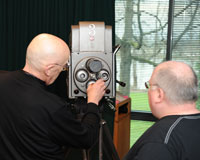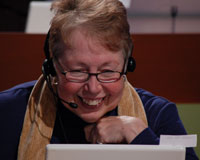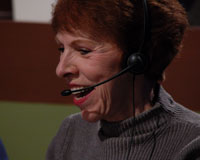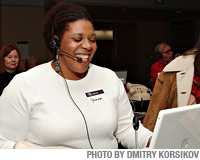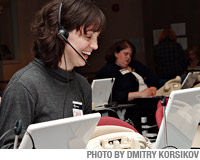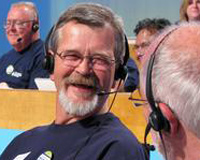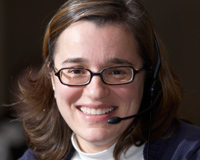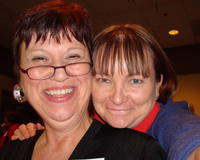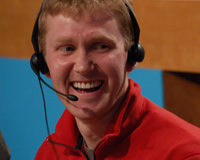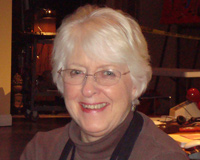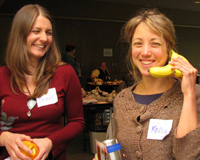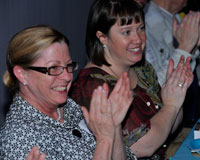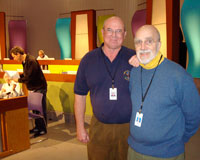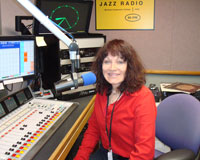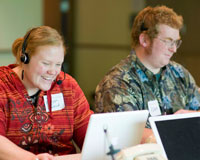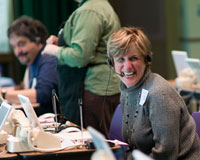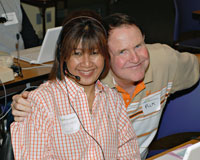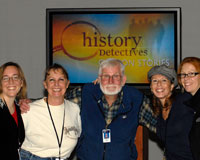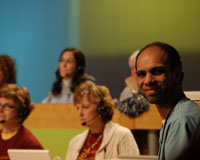 Volunteers support OPB in many ways: Answer phones for membership drives, provide office support, conduct research and much more. E-mail volunteer@opb.org, or call (503) 293-1907 for information.
Complete our online application
Groups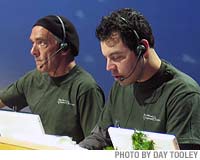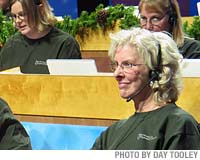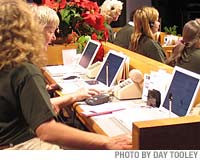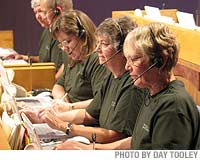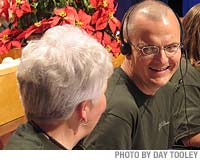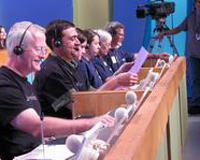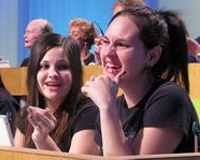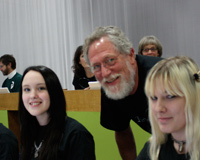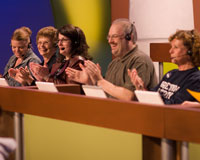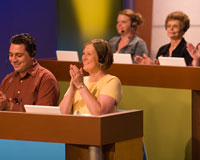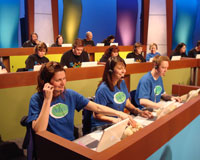 If you are interested in bringing in a group of volunteers to answer phones during a TV or Radio Membership Drive, e-mail volunteer@opb.org, or call call 503.293.1939 for information.
More information about group volunteering
At this time, we are not accepting any new volunteer groups. If you'd like to be placed on a waiting list, please email volunteer@opb.org.
Volunteer Call-out Program
Anthro Corp. generated $3,385 in a single evening in December of 2011 by calling their friends and family members. Thank you, Anthro Corp. Would your group like to participate? Find out how below.
The Call-Out Program encourages Membership Drive volunteers to call their co-workers, family and friends to ask them to support OPB. Individuals and groups participate in this program and OPB recognizes the top 10 call out generators each year. Also, prizes are awarded during each shift to the volunteers who obtain call out pledges. For more information on the Call-Out Program contact 503.293.1939 or volunteer@opb.org.
For Current Volunteers
(Forget your password? E-mail volunteer@opb.org for assistance.)
Volunteer of the Quarter
OPB Salutes: Lee Anne Barham

Lee Anne Barham (shown here holding a microphone for an audience member) basically makes Think Out Loud's Our Town series possible. She does the research, makes all of the initial phone calls and coordinates much of the logistics. She also does plenty of public relations in the Our Town locations, talking with guests, making them comfortable and doing the production work of getting the microphone to the guests who want to contribute during the live-to-tape show. Further, Lee Anne has gone above and beyond by helping our foreign exchange journalist from Russia. She provided him with transportation, helped him get oriented to the city, and he stayed at her home.

Her attitude is so great, she's always a pleasure to be around and Think Out Loud wouldn't be same without her! Thanks, Lee Anne!