Music | Performing Arts | Arts
Jeff Parker & The New Breed
---
More Info
Jack London Revue
529 SW 4th Ave.
Portland
When:
March 7, 2020, 9 p.m.
Jeff Parker & The New Breed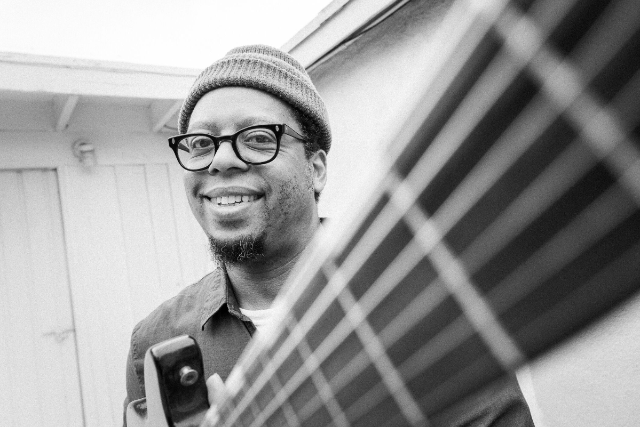 Jeff Parker Suite for Max Brown - "I'm always looking for ways to be surprised," says composer and multi-instrumentalist Jeff Parker as he explains the process, and the thinking, behind his new album, Suite for Max Brown, released via a new partnership between the Chicago–based label International Anthemand Nonesuch Records. "If I sit down at the piano or with my guitar, with staff paper and a pencil, I'm eventually going to fall into writing patterns, into things I already know. So, when I make music, that's what I'm trying to get away from—the things that I know."
Parker himself is known to many fans as the longtime guitarist for the Chicago–based quintet Tortoise, one of the most critically revered, sonically adventurous groups to emerge from the American indie scene of the early nineties. The band's often hypnotic, largely instrumental sound eludes easy definition, drawing freely from rock, jazz, electronic,and avant-garde music, and it has garnered a large following over the course of nearly thirty years. Aside from recording and touring with Tortoise, Parker has worked as a side man with many jazz greats, including Nonesuch labelmate Joshua Redman on his 2005 Momentum album; as a studio collaborator with other composer-musicians, including Brian Blade, Meshell Ndegeocello, and fellow International Anthem artists Makaya McCraven and Rob Mazurek; and as a solo artist.
Suite for Max Brown is informally a companion piece to The New Breed, Parker's 2016 album on International Anthem, which London's Observer honored as 'the Best Jazz Album of the Year,'the New York Times and the Los Angeles Times included on their 'Best Albums of 2016' lists; and recently,Aquarium Drunkard included it on their 'Best Albums of the Decade' 2010-2019 compendium.Observer said "no other musician in the modern era has moved so seamlessly between rock and jazz like Jeff Parker. As guitarist for Chicago post-rock icons Tortoise, he's taken the group in new and challenging directions that have kept them at the forefront of pop creativity for the last twenty years. As of late, however, Parker has established himself as one of the most formidable solo talents in modern jazz."