Arts | Performing Arts | Music
Madison McFerrin & Tasha at Doug Fir Lounge
---
More Info
Doug Fir Lounge
830 E Burnside St
Portland
When:
Nov. 24, 2019, 9 p.m.
A co-headline affair with two compelling and inventive songwriters
$12 - $14
DOORS 8 PM / SHOW 9 PM
THIS EVENT IS 21+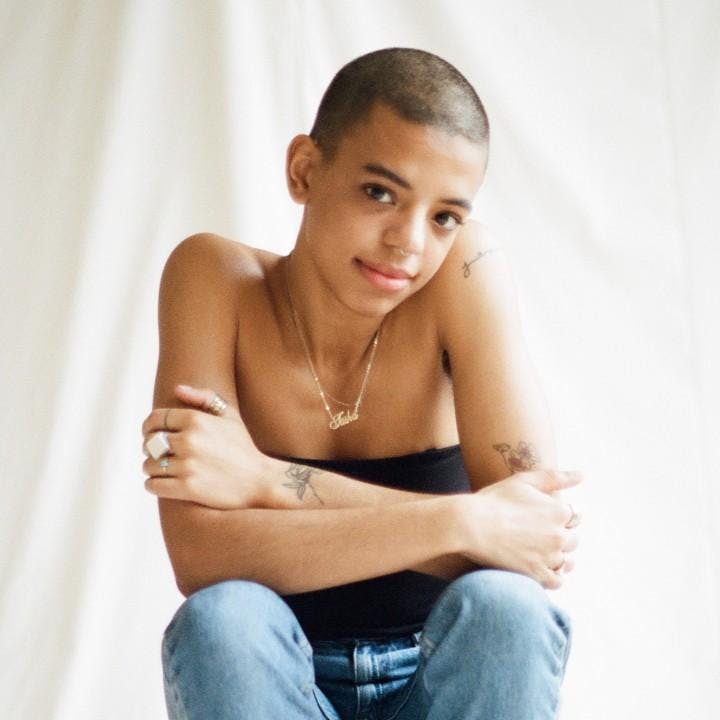 Instagram | Twitter | Facebook | Spotify | Soundcloud
On her debut album ALONE AT LAST, Tasha celebrates the radical political act of being exquisitely gentle with yourself. For years, the Chicago songwriter has dreamed hard of a better world -- she's worked with the local racial justice organization BLACK YOUTH PROJECT 100 and has been on the front lines at protests around the city. But as she returned to the guitar, an instrument her mother first taught her to play when she was 15 years old, she began exploring the ways music can be a powerful force for healing. It might not fix a deeply broken world all by itself, but it can offer comfort and respite for those who, like her, dare to imagine a thriving future.
Citing Robin D. G. Kelley's book FREEDOM DREAMS as a foundational text to her artistic practice, she says, "BLACK FOLKS IMAGINATION INHERENTLY IS A RADICAL THING. IN A PLACE OF OPPRESSION AND COLONIZATION, THE ABILITY TO IMAGINE A FUTURE, IMAGINE MAGIC, IMAGINE SOMETHING BETTER, IS SUBVERSIVE. PEOPLE DON'T WANT YOU TO BE ABLE TO IMAGINE YOURSELF OUTSIDE OF THE PLACE THAT YOU'VE BEEN PUT." So she started asking: "WHAT DOES MY IMAGINATION MEAN TO ME AS A RADICAL THING?" Because Tasha's music has served her so profoundly as she's made it, she hopes it can be a source of strength for others, too. "I'M ONLY ABLE TO HANDLE THE WORLD BECAUSE I CAN WRITE THESE SONGS," she says, "SO I'D LIKE TO THINK THAT I HELP OTHER PEOPLE DEAL WITH THE WORLD FOR THE SAME REASON."
Across ALONE AT LAST'S seven tracks, Tasha sings mantras of hope and restoration over lush guitar lines inspired by the stylings of Nai Palm and Lianne La Havas -- both artists who, like Tasha, opt for a sweetness in their playing over the masculinized bravado that often accompanies the electric guitar. "YOU/TAKE CARE OF YOUR LITTLE BODY," Tasha urges on the record's spoken word opener. On "KIND OF LOVE," she paints falling for someone as the gateway to a new world where anything's possible, and on "SOMETHING ABOUT THIS GIRL," she notes the profound strength that comes from vulnerability: "ALL HER SOFTNESS MAKE HER TOUGH."
"THESE SONGS ARE BED SONGS," Tasha says of Alone At Last. "SONGS ABOUT THE PLACE THAT ONE MIGHT GO WHEN THEY FINALLY NEED TO BE AWAY FROM WHATEVER IT IS THAT MIGHT BE CAUSING THEM STRESS OR ANXIETY OR SADNESS OR FEAR." In the world she conjures within the album, there's plenty of room to forge your own home where you can rejuvenate and heal -- where you don't have to be a superhero and you don't have to save the world all by yourself, where nothing is expected of you except that you just be. It's the kind of album you can curl into after a hot summer day in the city: a powerful talisman in a demanding world, and a reminder that kindness toward the self can help unlock the way to a world a little more livable than this one.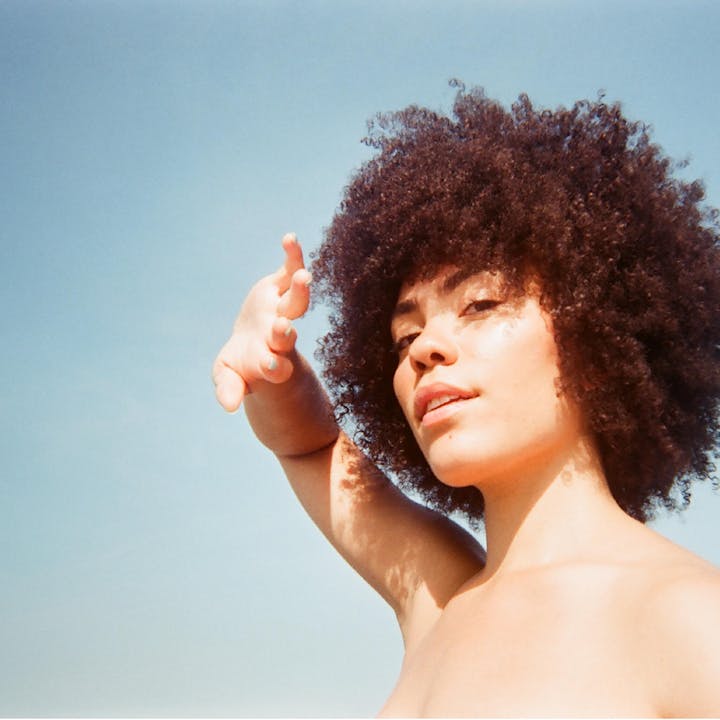 Instagram | Twitter | Facebook | Spotify | Soundcloud | Youtube
Madison McFerrin is a singer-songwriter based in Brooklyn, NY. In December 2016, her solo debut EP, Finding Foundations: Vol. I, introduced her soulful take on a cappella to the world. Critics and crowds quickly took note. Leading up to her sold out show at Joe's Pub, the New York Times remarked how her sound "shows wonderful vocal dexterity, deftly swerving from sharp, clearly enunciated staccato bursts to fluttery, free-form melismata." After one listen, tastemaking DJ, Gilles Peterson, snatched up her standout track, "No Time to Lose," for his Brownswood Bubblers compilation. She followed that up with last February's release of Finding Foundations: Vol. II, which gave her listeners more of what they love and earned her more critical praise. Most noteworthy is a Pitchfork Rising Artist profile that highlighted how her style offers an "understated, compelling testament to the power and dexterity of the human voice." On the heels of her debut European tour that featured sold out shows in London and Barcelona, Madison eagerly anticipates sharing new music in 2019.
Madison bears the torch of three generations of vocal pioneers. As the LA Weekly noted, she employs her jazz virtuoso father, Bobby McFerrin's vocal techniques "to more soulful ends." Her use of electronic music stylings reflects the influence of her brother, Brainfeeder producer, Taylor McFerrin. However, her collage of artistic inspiration that includes the Beatles, Radiohead, Hiatus Kaiyote, Stevie Wonder and Jill Scott emerge in her multilayered lyrics that rest in a bed of harmonies uniquely her own. She honed her performance chops on world tours with her father's band, SpiritYouAll, that includes dynamic, multi-instrumentalist Louis Cato. Prior to launching her solo career, Madison co-founded the funk band, Cosmodrome, while completing her studies at Berklee College of Music.
Madison delves into the core of these influences on Finding Foundations Vol. II (FF: Vol. II). The EP features a live recording of "Can You See," a track that was 1 of 4 selected finalists among thousands of entries in the NPR Tiny Desk Contest in spring of 2017. Drawing inspiration from Erykah Badu to Nina Simone, Madison offers a soulful meditation on the painful legacy of police brutality in the United States. She balances out the mood of FF: Vol. II with reminders to tap into your inner light and make time for romance.
With her latest release, Madison intends to explore more ways to create experiences that engage and empower her community. As a female, independent artist of color, she sees this as vitally important to her practice.