Strategic Initiatives: Completed Campaigns
---
---
Knight Foundation Community Information Challenge
"This partnership will help ensure that every community has access to good information about issues of local concern as well as issues that affect the entire state. And good information is critical to all of our efforts to improve life in Oregon."
OPB and The Oregon Community Foundation (OCF) have partnered to improve sources of regionwide journalism and bridge rural and urban communities across the Northwest. Through a a $302,000 major matching grant from the Community Information Challenge of the John S. and James L. Knight Foundation, the project improves reporting in rural communities and developed the Northwest News Partnership—a cooperative news network linking local newspapers and news organizations across our region.
With generous support from around the region, OPB and OCF donors contributed over $300,000, exceeding the match requirement of the grant in early 2013.
OCF and OPB both share a strong commitment to building a better-informed and more engaged citizenry, and connecting rural and urban communities. This project will bring together a range of news sources—large and small, rural and urban—to create a stronger network for statewide news and information. See how the project brings together various news sources at:
http://www.opb.org/news/topic/northwest/
---
The Harold & Arlene Schnitzer CARE Foundation Challenge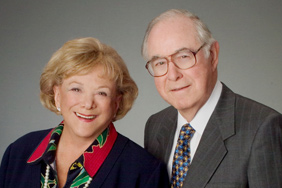 In 2007, The Harold and Arlene Schnitzer CARE Foundation committed a $1.5 million challenge grant for OPB's New Millennium and endowment funds. These special reserve funds provide a stable and predictable source of income and keep OPB financially strong and independent. In 2012, OPB completed the challenge, successfully raising more than $6 million for these funds in order to receive the challenge grant from the Harold and Arlene Schnitzer CARE Foundation.