The Oregon state agency charged with monitoring discrimination in workplaces across the state was itself a hostile work environment for the Black woman who was hired to head the civil rights division of the Oregon Bureau of Labor & Industries.
A Multnomah County Circuit Court jury awarded Carol Johnson $1.7 million on Monday, supporting her claim she faced a hostile workplace and racial discrimination.
After hearing the verdict, Johnson said she felt vindicated.
"I believe in civil rights, I believe in people's ability to stand up and advocate for themselves," she told OPB. "I'm hoping this will empower and encourage others who are going through race discrimination and hostile work environments to stand up for themselves."
Johnson continued, "If I, as a civil rights leader, could not find the courage to stand up and speak out when I was experiencing racism on my own, how could I possibly encourage others to do that?"
U.S. Rep. Val Hoyle, the former labor commissioner who was elected to Congress last year, first hired Johnson in 2019 to oversee the agency's investigations into Oregon workplace discrimination cases. Johnson planned to make a life in Oregon, her lawyer said, and help the beleaguered agency. Instead, she found a workplace culture steeped in racism, a reality that even her superiors — including Hoyle at one point — acknowledged.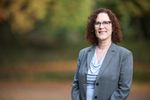 The state's attorney, Marc Abrams, argued Johnson received so much pushback because she was simply a poor manager whose "my way or the highway" style didn't inspire trust or loyalty in her subordinates.
But Diane Sykes, attorney for Johnson, countered that narrative and said Johnson repeatedly told Hoyle and her deputy of the racism she faced, but the leaders failed to send a clear message to staff that the behavior "would not be tolerated." Johnson's lawyers did mention that neither Hoyle nor her deputy, Duke Shepard, acted in a racist manner, but by allowing it to fester it contributed to the hostile workplace.
Sykes told the jury staff knew they "would not be held accountable" for their treatment of Johnson and therefore "the conduct escalated."
"Staff knew they would not be held accountable for their race harassment and underperformance and as a result, the conduct escalated," Sykes told the jury.
BOLI was a predominately white workplace when Johnson was hired. Johnson hired three Black investigators to work in the civil rights department. Other civil rights investigators within the agency complained anonymously that Johnson was engaged in "cronyism" due to the hires. But Johnson had no previous relationship with any of the new hires, the only common factor was their race.
Perhaps the most unsettling experience for Johnson was receiving a package of feces in the mail at her apartment, which was also done so anonymously. Johnson told BOLI leaders that she feared for her safety and believed the incident was racially motivated. It's unknown who sent the package, but Johnson said she suspected someone at the state agency was responsible.
Sykes also pointed to an investigation conducted by the state after Johnson quit. An investigation by the Oregon Department of Justice looking into the allegations made by Johnson and another former Black employee's allegations determined the claims were unsubstantiated.
Johnson's attorney took issue with the report, calling it a sham that was designed to harm Johnson's reputation.
Hoyle sent out a press release about the investigation noting it cleared her agency from wrongdoing while casting Johnson as untrustworthy. Sykes said Hoyle was more focused on her "political aspirations" and had "no shame dragging Ms. Johnson through the mud."
Earlier in the trial, when Hoyle testified, the lawmaker said she went out of her way to support Johnson. She said she always believed Johnson and had her back while she was working as a civil rights director.
"I was committed to her success," Hoyle testified.
When Johnson decided to leave the agency, Hoyle sent an email to her staff titled "Carol Johnson's resignation and racism in our workplace."
"Carol is a nationally recognized expert, sought-after public speaker, accomplished attorney, and proven civil rights leader and advocate," Hoyle emailed her staff. "She has done this work all over the country. And yet it was here in Oregon, in our own Civil Rights Division, where Carol had to experience abuse so severe that she didn't feel safe."
The state's attorney, Abrams, argued there were many reasons Johnson received pushback that weren't related to the color of her skin.
"It could be simple personality clashes," he said. "Clashes that have nothing to do with racism. It could be Ms. Johnson played favorites … It could be the union resisted her my way or the highway directives … It could be she was simply awful to work for."
After the verdict, Hoyle's spokesperson said in a text message that the congresswoman respects the justice system.
"As a lifelong advocate for working people, Rep. Hoyle strongly believes that every person should feel safe and secure in their workplace," the statement reads. "Anyone who feels that they have experienced workplace discrimination should have the opportunity to speak up so we can address these issues and create an inclusive workplace for everyone."
Johnson left the agency in early July of 2020, roughly one year after moving to Oregon.
After Johnson left Oregon, she moved to Austin, Texas, where she headed up Austin's Office of Civil Rights until she resigned after allegations of mistreating and retaliating against employees. Johnson claimed that the investigation in Oregon harmed her job prospects in Texas.