OPB senior political reporter Jeff Mapes spent more than a year researching, reporting and producing "Growing Oregon," a six-part podcast and web series looking at the evolution of Oregon's unique approach to growth and the impact it has on our lives today. Here's the story behind the story. In Part 1 we visited a time when Oregon's farms and scenic beauty were under attack. In Part 2, we told the story of how Oregon leaders managed to write the state's unique and controversial growth limits. This is Part 3. Listen to today's story:
When Gov. Tom McCall pushed and prodded Oregonians to produce our unique growth management system, he focused almost exclusively on protecting farms, forests and the state's other scenic wonders.
He talked about protecting Oregon from "grasping wastrels of the land." He argued that nothing is "more valuable than the pristine environment of the state." And, in his distinctive Boston Brahmin accent, he raged against sagebrush subdivisions and coastal condo-mania.
What he didn't say much about was how Oregonians would live inside those new urban growth boundaries, which were designed to keep sprawl from the state's countryside.
"Originally, it was a growth management push," said Ed Sullivan, a retired land-use lawyer who has watched the system evolve since its beginning. "It was aimed to stop development in inappropriate places."
Shaping Oregon's urban and suburban life under growth controls was largely left to others – many of them people with far less acclaim or influence than McCall, the state's most iconic governor.
One was a 1950s homemaker turned citizen activist named Betty Niven. The other was a land-use lawyer named Al Johnson.
As a result of their work, Oregon developed an idealistic policy to ensure our urban areas provide room for a wide range of housing that fit the financial needs of all Oregonians. Like any sweeping principle, it's been a continuing struggle to make this reality. But Oregon now has the tools to do much more than states that allow communities to adopt zoning that outlaws everything but upscale housing.
Pioneering civic activist Betty Niven started worrying about her Eugene block. She ended up changing the way Oregon handles housing
In the early 1980s, seniors living in two high-rise apartments in Eugene were in danger of losing their homes because a new owner wanted to convert the buildings to condominiums.
That's what legal aid attorney John VanLandingham feared as he argued against the condo conversions at a Eugene City Council meeting.
The city planning commission had already given its OK, accepting the new owner's arguments that the city had no right to block the conversions. Council members were getting the same pitch.
And then, "out of the blue," VanLandingham said, "this little white-haired lady" stood up to talk.
Her name was Betty Niven. She said the owner's attorney was wrong. The city did have the right to adopt regulations protecting the seniors.
"And lo and behold," said VanLandingham, "she had talked to the national expert on condo conversions – a man from Chicago that she knew – and he explained all the pros and cons of it."
That was Betty Niven at the height of her civic activism: precise, well-organized and quick to get to the point. After she spoke ... (click for the rest of the story)
Reporter-turned-lawyer Al Johnson saw injustice in housing and pushed Oregon to be better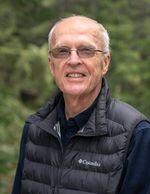 Al Johnson is giving me a tour of fast-growing north Eugene, where he lives on the fringe of the city's urban development.
"This is a new neighborhood that is named The Reserve," he says, laughing at the marketing employed by developers. "Of course, you always try to name things 'preserve, reserve and enclave.'"
The truth is, a lot of this doesn't look like a country enclave or anything like it. The front lawns are small. The homes are separated by only a few feet.
At one point, Johnson shows me a large apartment complex, built on the site of an old golf course. Townhouses and cottage clusters will cover much of the rest of the course.
All of this is not what you once expected to find this far out in suburbia – and still would not in most states. But Oregon cities are ringed by urban growth boundaries, invisible lines that prevent developers from sprawling out into the countryside.
Those boundary lines have created a different geography in Oregon. And Johnson, a semi-retired land-use lawyer, has been shaping how Oregon looks within those urban growth boundaries since ... (click for the full story)
Next week: Oregon's growth rules govern where homes and businesses can go. They also govern how we get from one place to another. And over the years, developers and environmentalists have fought repeatedly over just how many roads we need. One of the stiffest and more important fights was over Washington County's Westside Bypass.
The Growing Oregon audio story is available through the OPB Politics Now podcast feed.