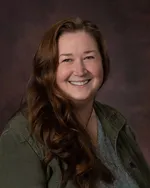 An election will be held in Grants Pass on Sept. 12 for residents to decide whether to recall their mayor, Sara Bristol.
The recall petition said Bristol does not represent her constituents' conservative values and has failed to protect the rights of citizens. Recall campaigners disagree with her actions, including her past vote to create an urban campground in the city.
Bristol said she thinks the recall effort stems from conservative politics in the community, even though she said she's an unaffiliated voter.
"I think that this is kind of an outgrowth of some far-right people who are wanting to make sure that those local leaders are representative of them and their ideals. And then they kind of took advantage of community concern about the situation here in our parks with homeless people in Grants Pass," she said.
In 2020, a court in Medford ruled that Grants Pass's ordinances regulating homelessness were unconstitutional. That's led to ongoing challenges for the city to create policies regulating outdoor camping. Bristol said the number of tents in city parks has grown significantly in recent years. She said her goal is to create a low barrier shelter for people who are living outside.
Chief petitioner Suzanne Barber did not respond to multiple requests for comment.
Bristol said she's never been contacted by Barber personally. The mailing address on the recall petition is the Josephine County Republican Party headquarters.
Bristol has invited Barber to speak at two public forums prior to the election. The first event will begin at 6 p.m. on Friday, at the Anne Basker Auditorium, 600 NW Sixth St. A second forum will be held at 6 p.m. on Tuesday at the Fruitdale Grange, 1440 Parkdale Drive. They are free and open to the public.
Bristol was elected in 2020. The mayor is an unpaid, volunteer position. She said she will not resign from her position, so the issue is now up to the city's voters.
"There's been a definite attempt to bully me throughout the entire process, and I just don't believe in giving into bullies. So I'm going to take it to the election and let the majority of the voters decide whether or not they want me to continue," she said.
The recall effort began in April and gathered the required number of signatures to get the issue on the ballot. The mayoral recall will be the only matter on the ballot for this election. The question will be posed to all active registered voters in Grants Pass. The ballots were sent out on Wednesday. There will not be a voters pamphlet for this election. Only ballot boxes within the city of Grants Pass will be open. Unofficial results will be posted at 8 p.m. on election night and updated accordingly.
The city will pay for the election, which is estimated to cost between $30,000 and $32,000.
But Karen Frerk, the city's recorder, said the budget that has been set aside for elections is only $20,000.
"So my finance director [J.C. Rowley] is going to be creative in coming up with the rest of the funds," she said.
"I'm sorry that this whole thing is happening because it is very divisive in our community," Bristol said. "And I wish that people would work on more positive solutions and trying to solve problems rather than spending their energy trying to tear people apart."
There will be a community rally to support Bristol at noon Saturday at the Courthouse, 500 NW 6th St. All are welcome to attend.
If Bristol is recalled, the city would advertise for applications to fill the seat and would need at least three to choose from. The City Council would then interview and appoint someone to fill the seat until Bristol's term ends on Dec. 31, 2024. As the hiring process took place, the mayor's seat would remain empty, and the Council president would fill that role.