Oregon voters could have a chance to rethink their approach to their 2020 decision to decriminalize small amounts of illicit drugs.
A group of business and political leaders filed two voter initiatives with the Oregon Secretary of State's office on Monday, which they said would help "fix" the original Measure 110 approved by voters three years ago.
"Ballot Measure 110 didn't create Oregon's homeless crisis or its behavioral health crisis or the rampant crime we are experiencing," Max Williams, a former Republican state lawmaker and former head of the Oregon Department of Corrections, told OPB. "But we know it's making things worse."
Williams stressed the latest ballot measures would not "repeal" the original, but would prohibit the use of hard drugs in certain spaces and make the use and possession of small amounts of methamphetamine, fentanyl and heroin illegal again. The measures would likely be on the fall ballot if they were to qualify.
Backers, which include some of Oregon's wealthiest residents, said they are hopeful lawmakers will tackle the issue in the upcoming February short session, but wanted a backup in case their efforts failed.
Along with banning the use of hard drugs in public places and making fentanyl, methamphetamine and heroin illegal, the latest proposals would also require addiction treatment, rather than having it be voluntary, and would increase penalties against drug dealing.
The goal, Williams said, is "more people getting more treatment and more quickly."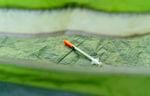 But supporters of Measure 110 refute that characterization and said the latest efforts would result in money being diverted from treatment programs and back toward the criminal justice system.
Tera Hurst, the executive director of the Oregon Health Justice Recovery Alliance, a coalition supportive of Measure 110, called the proposals "haphazard," adding it would be costly and further overburden the criminal justice system.
"If the chief petitioners really want to reduce addiction in our communities they should join us in calling for more funding for effective and accessible voluntary treatment instead of wasting taxpayer dollars on a criminal system boondoggle," Hurst said in a statement.
Data from the Oregon Health Authority says about 8,400 people have received treatment from services funded with Measure 110 dollars, according to information provided by advocates. Funding for the program comes from cannabis tax revenue. Those opposed to the latest measures said they would increase jail crowding when Oregon is already experiencing a public defender shortage. They also say the proposal would further delay prosecution and potentially divert dollars from treatment efforts and fail to reduce addiction and homelessness.
If the latest measure does make the ballot, it will likely be costly. Those included in the "coalition to fix and improve Ballot Measure 110″ are some of the state's most prominent businessmen. Columbia Sportswear CEO Tim Boyle has donated $300,000 to the effort, along with Phil Knight, Nike co-founder, throwing in $100,000 and contributions from Jordan Schnitzer and other wealthy Oregonians.
Since Measure 110 passed with 58% of the vote, support has eroded. More voters now are supportive of bringing back criminal penalties for drug possession.
In October, a group of advocates will travel to Portugal, which decriminalized drug possession and offered more treatment in 2001, hoping to find answers.