While Commissioner Dan Ryan appeared headed to an easy reelection Tuesday, Portland Commissioner Jo Ann Hardesty looked like she was moving toward a runoff. In early election returns, the only question is which of two centrist challengers she'll face in November: Vadim Mozyrsky or Rene Gonzalez.
Hardesty appeared jubilant at an election party in Portland's southeast Montavilla neighborhood as early returns indicated she was not going to be booted out of City Hall in the primary, as some of her supporters had feared.
"I am so proud of Portland this evening because you went through the noise and the divisiveness and the racism and the sexism, and you told the rich powerful interests not on my watch — not today, not tomorrow not the next day," she told a crowd of supporters.
As of 9 p.m. Tuesday, Hardesty had received 39% of the 85,000 votes counted in the race, all but guaranteeing her a spot in the November general election. It was unclear who she would be up against. Mozyrsky had received roughly 24% of the votes counted and Gonzalez had received 25%.
Mozyrsky has pitched himself as a political pragmatist focused on restoring order to a city that had lost its way. He promised more police, more shelters and more mental health and drug addiction services. He pledged to fix the livability issues that frustrated many Portlanders: trash, graffiti, and a rise in the number of visible homeless camps. And he vowed to take a more unifying tact on council than the incumbent, who he framed as divisive and ideologically driven.
Gonzalez ran almost exclusively on two issues: police and homelessness. Gonzalez said he would crack down on outdoor camping, offer more support to the police and usher in a council-wide shift toward the political middle. He has often described his position toward the city's homeless population as one of "tough love" and said people who refuse to go to shelters should face the criminal justice system
While Hardesty appeared delighted with Tuesday's results, the fact remains the majority of voters did not want to see her have a second term. Considering both Mozyrsky and Gonzalez ran on similar issues and may have attracted similar voters, this could spell a challenge for Hardesty in a general election. Hardesty told OPB she believed she could win the voters back to her camp.
"I believe in Portlanders, ... when they have facts rather than rich people trying to buy elections," she said. "When they get to see both of us, whoever the other person is, side-by-side, Portlanders will make the right decision — I have no doubt."
The first Black woman elected citywide, Hardesty has developed a reputation in her first term as a reliable advocate for those historically underserved by City Hall, notably East Portlanders, renters and people of color. She is also one of the most vocal and consistent critics of the Portland Police Bureau, a trait many Portlanders seemed to appreciate during the 2020 racial justice protests, but appeared to reconsider amid a historic rise in gun violence.
Related: Rich donors take major advantage of a loophole in Portland's public campaign financing system
As election day neared, political observers expected she'd be unable to win outright with voters furious at the state of the city and holding her partially responsible for its many problems. Hardesty's failure to reach the 50% threshold could signal a shift among Portland voters toward the political center. As the homelessness crisis has spiraled and gun violence has risen, voters seem to have questioned Hardesty's unapologetically liberal style of politics, and to be increasingly willing to crack down on homeless camps and support a larger police force.
Dan Ryan appears to keep his seat in Portland's other City Council race
In the other Portland City Council race, Dan Ryan appeared well on his way to being elected to a full four-year term. He was first elected in a 2020 special election following the death of Commissioner Nick Fish.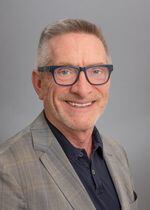 Of the eight Portlanders who filed to run against him this election cycle, activist and nonprofit head AJ McCreary emerged as his leading opponent. McCreary ran far to Ryan's left, pledging to abolish the practice of sweeping homeless camps and dismantle police teams that deal with people in crisis.
But her pitch failed to land at a time of rising civic concern over gun violence and fury with the city's handling of the homeless crisis. Her fundraising lagged far behind Ryan's, and he won most of the significant labor and newspaper endorsements. As of 9:30 p.m. Tuesday, Ryan had received roughly 58% of the vote. McCreary got 23%.
"We are going through very challenging times as a city and I appreciate the faith and trust that has been extended to me for the next 4 years," he said in a statement sent to OPB. "I will continue to push for solutions and to challenge flawed and failed systems that are barriers to real progress. "
In his first two years, Ryan has been the city's point person on the homeless crisis. He serves as the commissioner in charge of the Portland Housing Bureau and the Bureau of Development Services, and he's the city's liaison to the Joint Office of Homeless Services, a joint Portland-Multnomah County agency that oversees much of the region's response to the homeless crisis.
His most significant policy achievements are so-called "safe rest villages," city-sanctioned outdoor homeless camps where people receive services and live in sleeping pods. Ryan initially said he planned to have the villages built by the end of 2021. As of April 2022, only one has opened, though the city now has identified the locations for all six villages.